Training Courses
Unique Training For OH, HR and Managers
What would it mean to you as an OHN / Advisor, HR Professional or Manager to be more confident in the management of your employees with MSD's? To have a greater knowledge of the most common conditions seen in the workplace and how to be more effective in their management?
These unique training courses have been designed specifically for Occupational Health Nurses, Advisors, HR Professionals and Managers, Kath Taylor MCSP HCPC has over 16 years experience working as a Physiotherapist. She is one of the most experienced Physiotherapists in the FitBack team and is a member of the Association of Chartered Physiotherapists in Occupational Health & Ergonomics. Kath`s particular areas of interest are the management of MSD's in the workplace and the management of Low Back Pain.
Every OH department should attend this course!
Heather Bearpark,OHN University of Huddersfield
Fantastic day! Very informative course, very friendly relaxed approach
from trainers who remained very professional.
Ruth Billington OHN
An excellent course. I think every Occupational Physician should attend.
Dr Neil Shaw , Occupational Health Physician
Thought provoking insight into the management of MSD's.
Ruth Pawson OHN
If you are interested in booking on the above course please send an email to [email protected]
"Designed for senior managers, line managers, occupational health staff and HR professionals, all of whom are key players in this challenging field"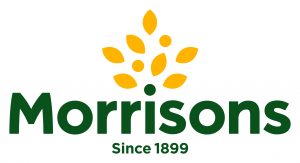 FitBack have supported Morrisons over a number of years, to manage various Musculoskeletal health issues, by providing proactive and work focused advice that benefits both our colleagues and the business
Ella Collins
People Manager, Occupational Health & Wellbeing
Wm Morrison Supermarkets plc