Onsite Physiotherapy
Face to Face with Employees
FitBack`s Onsite Physiotherapy Clinics
How quickly are your employees being seen by a Physiotherapist when they pick up injuries?
Do you get frustrated not knowing when your employees are able to return to work safely when absent?
Do your employees seem to get lost in the system?
Are they off for unnecessary lengths of time?
How much is this costing your business?
Many businesses rely on NHS services to manage musculoskeletal issues amongst their employees. With NHS waiting lists for physiotherapy services often exceeding 3 months, there can be lengthy delay in employees receiving early treatment and advice. This can affect businesses in a number of ways including lengthy employee sickness absence and loss of productivity. This not only affects the bottom line, but has a significant impact on the employees` recovery and general wellbeing.
FitBack's onsite Physiotherapy Clinics can provide your business with a highly effective and streamlined solution to the prevention, treatment and management of musculoskeletal injuries.
Many of our clients are seeing a return of up to £20 for each £1 invested in our services!
Effective communication with Management, HR, Occupational Health Practitioners, Doctors and Consultants is key to a faster, safer return to work. This keeps you in the picture!
In house training for managers and others involved with the management of musculoskeletal issues amongst employees ensures everyone is aware of their vital role in the overall process.
FitBack are able to provide return to work programmes resulting in a safer and quicker return to work for those who are absent, and returning those on amended duties back to full duties.
Ergonomic assessments including work stations, working postures and positions to reduce the incidence of injury and repetitive strain.
Providing advice and adapting working conditions and tasks enables those with niggling injuries to remain at work.
Having a Physiotherapist onsite saves valuable time away from work and helps maintain productivity.
FitBack clinics are adaptable to individual company needs. We understand that no two jobs are the same. We have experience in working with many industries and can adapt our services to meet your requirements.
Physical Demands Analysis (PDA)
A Physical Demands Analysis (PDA) is a systematic procedure to quantify, and evaluate all of the physical and environmental demand components of all tasks of a job. This can be then be used to determine the compatibility between a worker and a specific job when rehabilitating after an injury.
Companies may already have written job descriptions and Safe System of Working (SSOW) for all the tasks, but there is a need to have a Physical Demands Analysis which can be used for Physiotherapists to determine what tasks can be safely undertaken by staff returning to work after sickness absence or injury rehabilitation. The process helps to streamline the rehabilitation and return to work process and will also help those who are on amended duties to return to full duties.
The analysis involves:
• Review of job descriptions and SSOW.
• Discussions with managers and staff to establish higher demand tasks.
• Observation of staff undertaking all the task elements.
• Measurement of reach distances, lifting heights, weights lifted and forces required to undertake the tasks.
• Video recording of tasks – this is used for analysis and can be used as part of the PDA.
As part of our onsite Physiotherapy service we recommend that a PDA is carried out
For further information please contact FitBack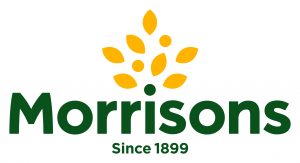 FitBack have supported Morrisons over a number of years, to manage various Musculoskeletal health issues, by providing proactive and work focused advice that benefits both our colleagues and the business
Ella Collins
People Manager, Occupational Health & Wellbeing
Wm Morrison Supermarkets plc