Fit For Work Days & Healthy Living Events
Healthy Living Solutions for your Workforce
Fit For Work Days
Are you planning a health promotion day? 
Are you stuck for ideas and don`t know where to start?
FitBack is your one stop shop so you don`t need to look any further!
We can provide your business with highly effective, fun and interactive health and wellbeing initiatives for the workplace.
Our Fit For Work and Back Pain Awareness Days can be adapted to your businesses requirements but typically consist of:
One to one "Speed Physio" treatment and advice sessions for musculoskeletal problems.
FitBack For Life – back pain prevention workshops.
Healthy Living Solution sessions ( see below for further details)
Deep Soft tissue assage sessions.
Musculoskeletal injury advice stand
Pick `n` Mix from the above services for a truly comprehensive, fun and interactive day!
Healthy Living Solutions for your Workforce
We all understand that having a workforce that is engaged, that leads a healthy lifestyle and that understands their 'own' health and its impact on the work they do will provide your company with increased productivity and reduced sickness absence.
FitBack`s Healthy Living Solutions Team work directly with you and your company to provide your workforce with an exciting range of tailored activities, sessions and clinics. We deliver these directly in your workplace to ensure your staff are living and working to their true potential.
FitBack can provide:
Flexible and interactive group sessions on all aspects of healthy living including healthy eating, getting active, healthy alcohol consumption and understanding and reducing stress that will inspire and stimulate your staff to make positive changes to their lives.
Simple and effective Healthy Living MOT sessions which will provide important health information that motivates staff on an individual basis beginning their journey. Measures such as Blood Pressure, BMI, blood sugar and many more health indictors which can be tailored to your specification.
Fun and engaging activities such as pedometer challenges and group weight loss challenges that link with local, regional and national events that we deliver will invigorate your employees on a daily basis
Experienced healthy living advisors that can deliver a clinic within your workplace that will provide staff with a dedicated resource that they can see regularly on a one to one basis supporting and motivating staff to reach their true potential
For more information on our Healthy Living Solutions please contact FitBack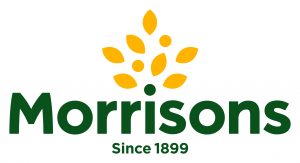 FitBack have supported Morrisons over a number of years, to manage various Musculoskeletal health issues, by providing proactive and work focused advice that benefits both our colleagues and the business
Ella Collins
People Manager, Occupational Health & Wellbeing
Wm Morrison Supermarkets plc