Tackling Presenteeism due to Musculoskeletal Disorders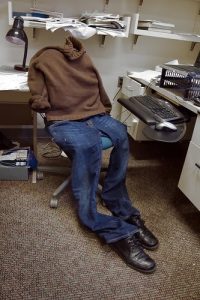 The costs to businesses of absenteeism are well documented and many employers take positive steps to reduce their sickness absence. Sickness absence percentage is commonly used to measure the success of health and wellbeing initiatives within organisations. Statistics from the Office for National Statistics (ONS), published in 2017, showed that the average number of working days lost to sickness or injury was at an all-time low of 4.3 days per worker per year. This would seem to represent great news for employers. However, although sickness absence is falling there is a rising trend in presenteeism. Presenteeism is classified as an employee attending work with a work-place health related issue which negatively affects their performance and productivity. This is undoubtedly more difficult to quantify, however, understanding the costs to an individuals' health and to businesses is key to maintaining a healthy productive workforce. Recent research showed over half (52%) of UK workers were present in work with work-place health related issues, with musculoskeletal disorders (MSD`s) such as lower back pain, neck pain and headaches being among the most commonly reported issues. The effect of presenteeism is multifaceted with the employees' health, work-place morale, health and safety and the monetary cost to a businesses' bottom line all being affected.
Figures on the true time and monetary cost of presenteeism vary depending on the source and this is in part due to the difficulties in quantifying productivity. The combined cost of absenteeism and presenteeism to the UK economy is estimated to be £73 billion per year due to lost productivity, this equates to 27.5 days or £605 per employee per year. Some research suggests that these figures may be a conservative estimate with 57.5 days reduced productivity per employee per year being reported by one study of 2,000 US, UK and Australian workers. The same study suggested that the cost of presenteeism was 10 times higher than that of absenteeism, costing UK, US and Australian businesses an eye watering $1,500 billion per year. More conservative estimates based on UK only research suggests that presenteeism is closer to being 3 times costlier than absenteeism. The variation in the figures may be due to the different questionnaires used to rate productivity or may be due to differences in the populations sampled. Either way, the figures still represent a huge cost to employers and it's vital that businesses take note and work hard to combat this growing trend.
The reason for the rise in presenteeism appears to be multidimensional with employee working habits, lack of (or perceived lack of) health and wellbeing initiatives for employees, increasing work volume and time pressures all contributing. The current research suggests that some of the main issues contributing to presenteeism from an employee's point of view are poor working postures, employees remaining sedentary for too long in the workplace, not taking scheduled breaks and not following correct manual handling/health and safety policies. While there are clearly issues for which employees must take responsibility, employers also have a key role to play. A recent survey of UK workers showed that 44% of those surveyed felt that their employer wasn't doing enough to support their general wellbeing.
There are a number of strategies that both employers and employees can implement to make significant improvements in the wellbeing of the workplace.
Steps for Employers
Promote a positive working environment by training managers to listen to their employees and understand their needs as well as that of the business.
Encourage managers to delegate, to support their staff and to set achievable targets and deadlines
Promote good working relationships through strong channels of communications between employers and employees.
Ensure staff have regular appraisals, consider flexi-working if possible, offer mentoring schemes and have robust policies in place to support employees who may be struggling in work or returning to work after a period of absence.
Offer specialist support such as occupational health physiotherapy, occupational health or ergonomics to help support employees who are having difficulties in work or who are returning to work from a period of absence. Onsite or remote physiotherapy support can provide staff with advice and treatment for MSD`s and can also provide employers with practical advice on return to work or return to full duties plans.
Promote healthy life styles amongst employees such as running health and wellbeing days where advice and educational sessions can be provided for employees on topics such as MSD injury prevention, posture, healthy eating and smoking cessation.
Promote an office culture which helps to ensure that staff are taking appropriate regular breaks and avoiding eating lunch at their desks.
Steps for Employees
Adopt a healthy life style including healthy eating, better sleeping, smoking cessation, reducing alcohol consumption and exercising regularly.
Take allocated breaks.
Talk to managers/employers about health and wellbeing concerns and see what help is available.
Highlight problems early to managers so that help can be provided.
Follow local health and safety policies, use appropriate equipment provided for the task, follow advice of manual handling technique and working postures.
The Role of Physiotherapy
Occupational health physiotherapists are ideally placed to help businesses tackle the issues of presenteeism as well as absenteeism. We often find that when we start to work with clients, the majority of the case load are chronic conditions. Employees may not have received physiotherapy support in the past, and if they have this has often been through traditional routes such as the NHS. Usually within a few months of running a service, we see the number of employees with chronic conditions significantly reduce and we can then focus more on assessment and treatment of employees with acute conditions and also help to support the company with preventative strategies.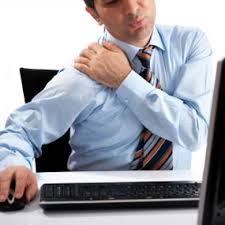 Research shows that when an individual receives early intervention for acute conditions they recover more quickly, which helps to keep employees safely in work or helps to safely expedite their return to work. The key to reducing presenteeism is to be as proactive as possible, highlighting issues or problems before they start and then putting strategies in place to prevent them.
Looking at the number of employees who are on amended duties is a good measure of presenteeism as it shows colleagues who are in work but who may not be working at full capacity. Of course, some employees may be on long term amended duties due to chronic conditions/disabilities which may not be fully resolved by physiotherapy treatment. However, some employees on long term amended duties may be "lost in the system" where the employee either hasn't informed their employer that they are fit to return to full duties, the employee hasn't received any treatment for their condition as they don't have provision for this through work, or the employee and employer haven't received specialist information and guidance on when and how to safely return to full duties.
Case study
FitBack work closely with businesses from many different sectors from logistics and manufacturing to office-based environments to help their businesses reduce both absenteeism and presenteeism.
Recently, FitBack conducted a 2-month project to help reduce the number of employees who were on long term amended duties at a manufacturing site with 1000 employees. At the start of the project 46 employees had been on amended duties for over 12 months, with some as long as 6 years. Historically the employer had relied on traditional care pathways using NHS physiotherapy for treatment of its employees. Unfortunately, working status is rarely an outcome measure used in the
NHS and as a result many of the employees had returned to work on amended duties. Furthermore, the employer was unclear if or when they could return to full duties.
During the project the employees had an initial physiotherapy assessment and then follow up treatment sessions if indicated, to improve their MSD. At the end of the 2-month project, 39 employees had been returned to full duties, representing an 85% reduction in the number of employees on amended duties.
Those referred into the project fell mainly into 2 categories. Those with genuine MSD`s (that required one or two sessions of physiotherapy) and those that had remained on amended duties although their MSD had resolved.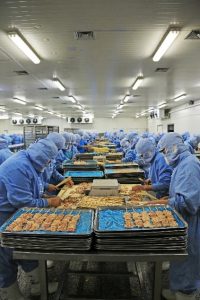 The physiotherapy sessions included a strong emphasis on education specifically around returning to full duties. The genuine cases who were able to return to full duties were reassured that their conditions were unlikely to return or flare up if the correct measures were taken and if they followed our advice. Through this education, the genuine cases were facilitated back to full duties. Those who`s MSD`s had resolved were also returned back to full duties (after a little convincing)! 7 employees remained on amended duties due to more chronic conditions.
We are now working with the site to introduce robust preventative strategies to help reduced future MSD problems and maintain colleagues safely in work, on full duties where appropriate.
Given the growing trend in presenteeism and the current economic climate it is vital that employers consider the wide-reaching implications of the wellbeing of their employees and work hard to implement long term sustainable health and wellbeing programmes that help to create a healthier, happier and ultimately a more productive work force. The cost of presenteeism is simply too high for businesses to ignore.
If you would like to learn more about FitBack`s services and how they could help your organisation tackle presenteeism we`d love to hear from you ([email protected])